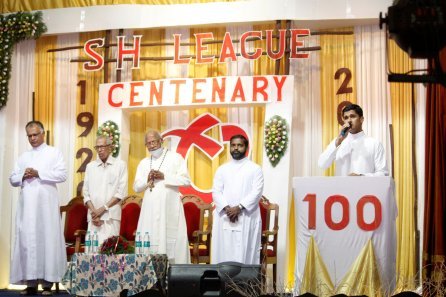 Concluding SH Centenary | 21-01-2021
SH League celebrated hundred years as a publishing house. The Publication was able to achieve its vision as to proclaim the Gospel, defend the faith and build a value-based community within this span of hundred years. On 21st January 2021, Most Eminent Cardinal Mar George Alenchery delivered the benedictory address and Prof. M.K. Sanu
was the chief guest for the concluding ceremony.